3 Things To Consider When Looking For Driving Instructor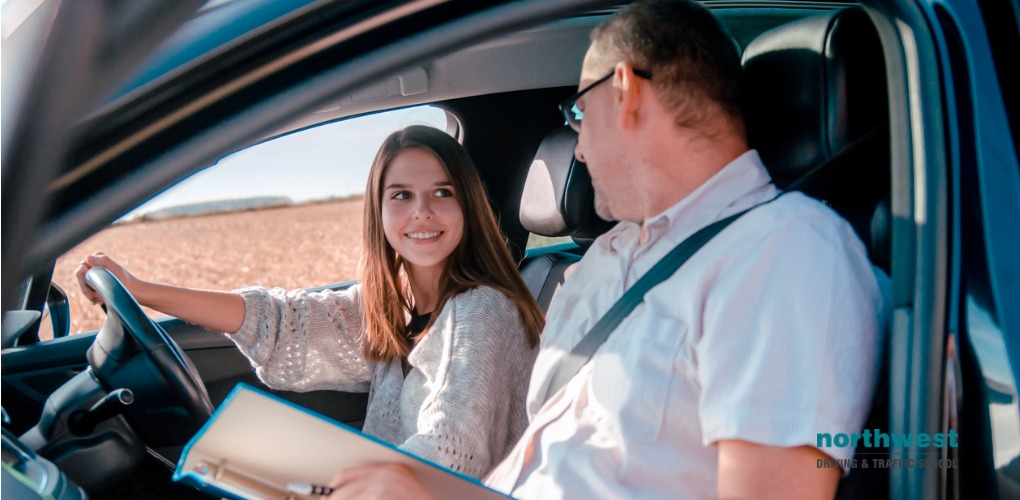 If you're new to driving, or just considering starting to learn, it's important to choose the right driving instructor. Taking lessons from a qualified, experienced professional will help ensure you develop the skills and knowledge you need to be a safe driver. Here are three things to consider when looking for a driving instructor.
Finding the right driving instructor is important in order to ensure you're getting the best possible education on how to operate a vehicle.
When you set out to find the best driving instructor for your learning needs, it is important to take some key factors into consideration.
First and foremost, you should look for an instructor who has sufficient experience in the field of teaching new drivers. You will want someone who understands how to make the most efficient use of your time while offering a comprehensive education on all aspects of safe driving.
It is also advantageous to look for someone who is patient and understanding with their students. Learning the rules of the road can be frustrating and sometimes even overwhelming, so a well-trained and compassionate teacher can go a long way in helping you feel comfortable behind the wheel.
Of course, verify that the instructor's license is up to date as well. Taking these steps should ensure that you have found a qualified driving instructor – setting the stage for a successful and enjoyable learning experience.
There are three main things to consider when looking for a driving instructor – cost, location, and schedule.
For those who are preparing to learn how to drive, finding the right driving instructor is essential to ensure that you learn the fundamentals of driving safely and confidently.
When looking for a qualified instructor, there are three main considerations: cost, location, and schedule. Cost is an important factor when determining the right teacher, as there is no sense in paying more than necessary.
Location is another vital factor – it's best to look for instructors in your own locality so that they can understand local conditions and be familiar with local services such as auto shops or emergency services if needed.
Finally, schedule plays a big role in your choice of instructor as you will want them to be available at convenient times for you. Keep these three considerations in mind and take your time researching potential instructors before making a decision.
Once you have done your research, you can begin taking lessons and learning from your trusty driving instructor!
A good pass rate and positive reviews
Way back when it was time to start driving, having the right driving instructor made all the difference in being able to pass the driving test.
A good driving instructor will not only help you stay focused on mastering driving skills, they also provide valuable knowledge that helps you ace the driving test.
Obviously, a driving instructor's ability and teaching style also has an effect on the pass rate of their students. The best driving instructors have a good pass rate and positive reviews from past clients. They understand how to explain complex procedures in an understandable way, as well as how to provide feedback that keeps students energized and motivated to reach their goals.
Moreover, they make sure their students gain confidence behind the wheel so they can take instruction and turn it into applied knowledge on the road. As we all can agree, having a driving instructor with a good pass rate and plenty of positive reviews is invaluable for any student looking for success in driving tests.
This type of experience makes for a more confident driver who can navigate traffic and be aware of the proper rules at every turn. Therefore, choosing an experienced driving instructor with strong credentials is key for any driver wanting to increase their chances of completing their driving test successfully!
Finding the right driving instructor is important in order to ensure you're getting the best possible education on how to operate a vehicle. Contact Northwest Driving School today, and our team will be more than happy to help you choose the perfect instructor for your needs!
Learn to Drive in Nevada Today!
The Northwest Driving School and Traffic School provides the Las Vegas community with live driving and traffic classes taught by seasoned instructors.
All of our driving instructors have passed background checks.
Each automobile is DMV safety-approved, and every member of the Northwest family is committed to providing excellent driver's education and behind-the-wheel instruction.

At Northwest, you can expect to find outstanding classes, both on campus and behind the wheel, that are engaging, fact-filled, entertaining, and geared toward success.
We make no bones about it, we believe that Northwest provides the best driving lessons in Las Vegas, no matter your age or background. We are proud of the fact that 98% of our students pass their test on the first try. Call us at (702) 403-1592 to start your driving adventure with one of our expert instructors.
Written by:
Rich Heinrich
Master Instructor / General Manager