How To Prepare For Your Driving Lessons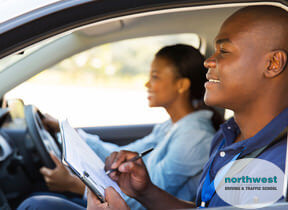 Learning how to drive is a huge step in most people's lives. Sure it's an increase in your responsibility, but it also represents a freedom you can't find anywhere else. Not only are you free to go where ever you want, whenever you want, you can also take your friends and family with you. So if you're looking forward to enrolling in the Northwest Driving School and earning your license then here are a few tips to help you prepare for your driving lessons.
Find Someone To Practice With
Depending on what state you are in, you may be able to practice your driving if you are accompanied by a licensed parent or guardian who is over 21. Since practice makes perfect, it's always a good idea to take advantage of any opportunity you get to drive. Even if you are just driving around a car park, it is still a chance to get a feel for the car and how to accelerate, brake, and turn smoothly, before you start your real lessons.
Take Practice Tests
In order to earn your learner's permit, you need to memorize and be able to recall all the rules of the road, including traffic signs and state motor vehicle laws. In most states, the Department for Motor Vehicle (DMV) or Bureau for Motor Vehicles (BMV) will have practice tests available on their website. You can also make your own practice tests using online resources such as Quizlet.
Start With Safe Places To Practice
If you do have the chance to practice your driving with a parent or guardian, it might be an idea to go a little out of your way in order to find a safe space to practice your driving. Not everyone has the luxury of having a sleepy little town to drive around in, but taking your very first steps into the world of driving in downtown Las Vegas might not be the best idea. Start by finding somewhere a little more out of the way to practice the basics and work your way up to city and highway driving.
Take Some Time On Your Own
When you first pass your test you will naturally want to show off, but before you start loading all your friends into the back of your shiny new car it might be an idea to spend a little time driving on your own. For the first few months after getting your license you are still getting used to driving and being on the road and it's best to do this without the distraction of excited passengers.
Concentrate On Your Own Driving
Once you start driving you will notice that other people on the road have developed bad driving habits. The might not always signal, or come to a complete stop at traffic lights. It can be tempting to adopt this slightly more lax approach to driving, especially if you seem to be the only one sticking to the highway code, but remember, you are most likely to have an accident as a young driver who has recently earned their license, so, regardless of what others on the road are doing, you should focus on being the safest driver you can be.
Expert Training
The Northwest Driving School and Traffic School provides the Las Vegas community with live driving and traffic classes taught by seasoned instructors. All of our driving instructors have passed background checks, each automobile is DMV safety-approved and every member of the Northwest family is committed to providing excellent drivers ed and behind the wheel instruction.
At Northwest, you can expect to find outstanding classes, both on campus and behind the wheel, that are engaging, fact-filled, entertaining and geared toward success. We make no bones about it, we believe that Northwest provides the best driving lessons in Las Vegas, no matter your age or background. We are proud of the fact that 98% of our students pass their test on the first try. Call us at (702) 403-1592 to start your driving adventure with one of our expert instructors.
Written by:
Rich Heinrich
Master Instructor, Emeritus