The Best In-car Sanitization Methods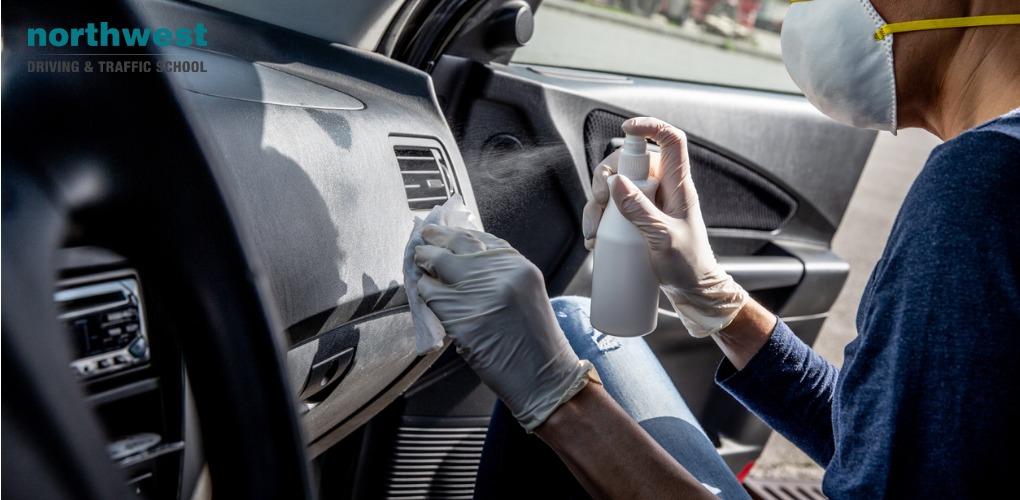 The current virus crisis has brought home how important sanitization routines are to keeping healthy so, with that in mind, here are some easy to use tips on how to keep your driving environment as clean as possible.
Do a Weekly Deep Clean
Unfortunately, the simple fact is that your vehicle is breeding ground for viruses and bacteria. You're constantly touching it, there's a possibility that multiple people are moving in and out of it, and it's full of little nooks, crannies, and hard to reach places. 
The good news is that taking the time each week to do a proper deep clean of your vehicle can help to keep it sanitized. 
There are a variety of products on the market for you to use, from aerosol sprays to wipes, all of which are easily obtainable. Spending around an hour each week using these products to clean out the intricate areas of your dashboard, glove compartment, gear shift and other hard to reach places is a great step towards reducing you chances of catching anything.
Use Wipes at the End of the Day
To supplement the weekly deep cleaning, it's also a good idea to spend a few minutes at the end of the day using anti-bacterial wipes to clean down the areas of your car that see the most hand traffic, such as the steering wheel, gear shift, mirrors, and door handles.
Use a Persistent Cleaner
Persistent cleaners leave a coating on your car's interior that inhibits the growth of bacteria, viruses, molds, and fungi. It's just another added layer of protection to help keep you safe. 
If you are using a persistent cleaner, make sure it is one developed for internal use, ideally specifically for cars as some external persistent cleaners can release fumes when heated.
Use Handwash, But Store it Properly
Alcohol-based hand sanitizer is a great way to keep you hands, and those of your passengers, germ-free. However, most hand sanitizers are around 70-80% alcohol and are therefore flammable. If you're using an alcohol-based hand sanitizer, do not leave it where it could be exposed to direct sunlight. Keep it in your glove compartment.
If you are worried about using alcohol-based hand sanitizers, there are other non-alcohol-based options available to you that are just as effective if a little harder to find.
Expert Training
The Northwest Driving School and Traffic School provides the Las Vegas community with live driving and traffic classes taught by seasoned instructors. All of our driving instructors have passed background checks, each automobile is DMV safety-approved and every member of the Northwest family is committed to providing excellent drivers ed and behind the wheel instruction.

At Northwest, you can expect to find outstanding classes, both on campus and behind the wheel, that are engaging, fact-filled, entertaining and geared toward success. We make no bones about it, we believe that Northwest provides the best driving lessons in Las Vegas, no matter your age or background. We are proud of the fact that 98% of our students pass their test on the first try. Call us at (702) 403-1592 to start your driving adventure with one of our expert instructors.
Written by:
Rich Heinrich
Master Instructor, Emeritus