The Dangers of Driving Drugged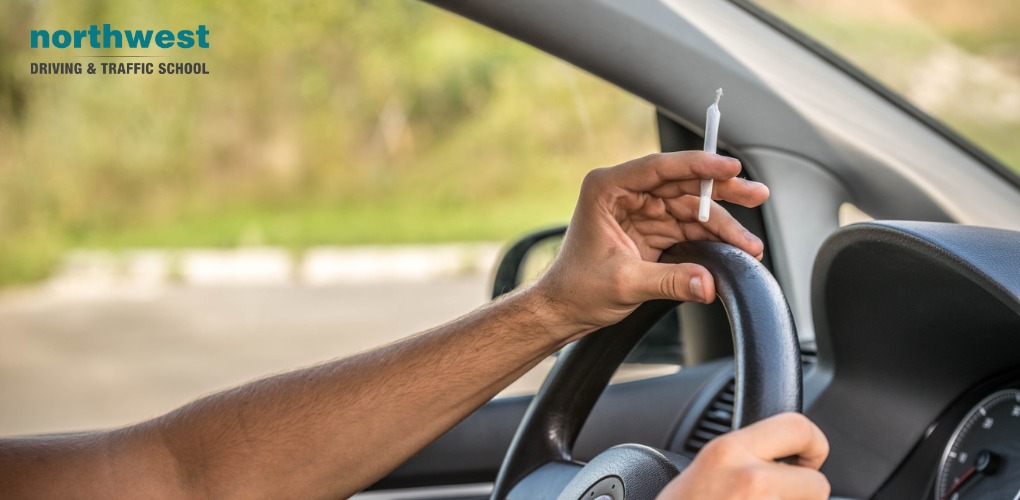 According to research conducted by the 2018 National Survey on Drug Use and Health (NSDUH), 20.5 million people aged 16 or older drove under the influence of alcohol in the past year and 12.6 million drove under the influence of illicit drugs.
The survey also showed that men are more likely than women to drive under the influence of drugs or alcohol. A higher percentage of adults aged 21 to 25 drive after taking drugs or drinking than do young adults aged 16 to 20 or adults 26 or older.
Part of the reason for this is that driving while under the influence of drugs is often seen as less of an offense than driving while drunk, despite the fact that both are a significant impediment to safe driving and are equally illegal.
In this article, we'll be looking at the danger of driving under the influence of drugs.
Why Is Drugged Driving Dangerous?
All drugs, illicit or otherwise, have an effect on our brain chemistry, potentially changing our perception and directions times. One of the most common drugs used while driving is marijuana, which can slow reaction time, impair the judgment of time and distance, and decrease coordination. 
Opioids and perception medicines such as benzodiazepines can cause drowsiness, dizziness, and impair cognitive functioning. Methamphetamines and cocaine have the opposite effect, making drivers more aggressive and prompting reckless driving.
Who Does it Effect?
Teen and older adult drivers are most often affected by drugged driving. However, as teen drivers are less experienced, they are more likely to underestimate or not recognize dangerous situations, resulting in a crash.
A study of college students with access to a car found that 1 in 6 had driven under the influence of a drug other than alcohol at least once in the past year and car crashes are the leading cause of death among young people aged 16 to 19 years.
According to the Governors Highway Safety Association, 43.6 percent of fatally injured drivers in 2016 tested positive for drugs, and over half of those drivers were positive for two or more drugs.
What Steps Can Be Taken to Prevent Driving Drugged?
There are already punitive measures in place to punish those who drive under the influence. However, people who regularly use drugs and alcohol can develop social strategies that can help to prevent them from getting behind the wheel of a car while impaired. 
Effective social strategies include:
Offering to be a designated driver.

Appointing a designated driver to take all car keys.

Getting a ride to and from parties where there are alcohol and/or drugs.

Discussing the risks of drugged driving with friends in advance.
Learn to Drive in Nevada Today!
The Northwest Driving School and Traffic School provides the Las Vegas community with live driving and traffic classes taught by seasoned instructors. All of our driving instructors have passed background checks. Each automobile is DMV safety-approved, and every member of the Northwest family is committed to providing excellent drivers ed and behind the wheel instruction.

At Northwest, you can expect to find outstanding classes, both on campus and behind the wheel, that are engaging, fact-filled, entertaining, and geared toward success. 
We make no bones about it, we believe that Northwest provides the best driving lessons in Las Vegas, no matter your age or background. We are proud of the fact that 98% of our students pass their test on the first try. Call us at (702) 403-1592 to start your driving adventure with one of our expert instructors.
Written by:
Rich Heinrich
Master Instructor, Emeritus