5 of the Most Dangerous Roads You Don't Want to Drive On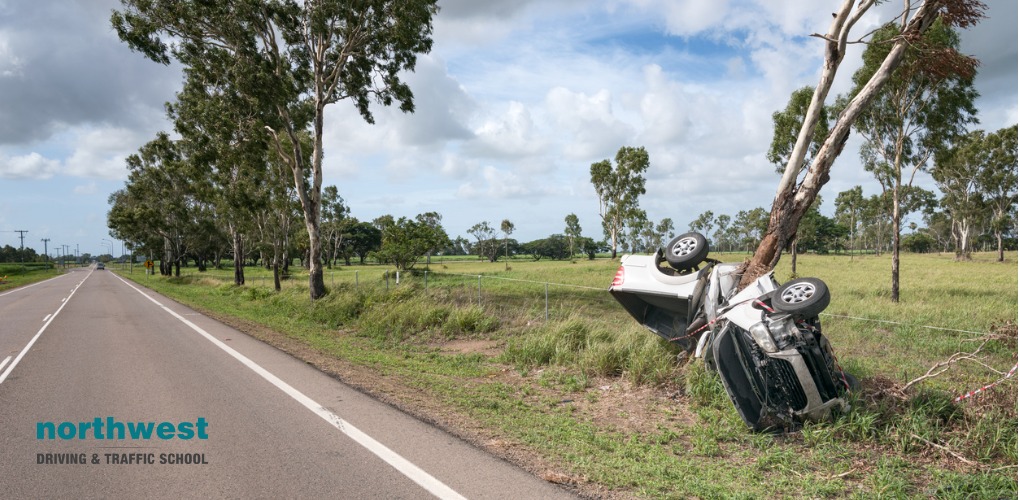 We've all been on roads that were a little bit strenuous to drive on. Steep drops, hairpin bends, blind corners, and sudden oncoming traffic are all nerve-wracking experiences. However, it can always get much much worse.
In today's article, we'll be looking at five of the worst roads to drive on in the world.
Austrian Road, Kazakhstan
Confused by the name? It comes from the fact that this 37-mile road was constructed by Austro-Hungarian prisoners of war between 1915 and 1917. The road itself takes drivers from the 990-meter-high Bukhtarma Valley up to the 2,137-metre-high Burkhatskiy Pass in Eastern Kazakhstan. 
As you might expect of a road constructed by prisoners using picks and shovels, the road surface is totally unstable. The drops are long, the bridges are often in disrepair and the winter weather often causes deadly landslides that strike without warning.
Svalvogar Road
The Svalvogar Road, also known as Route 622, certainly offers amazing views of the Northwestern Icelandic coastline, including the Dýrafjördur and Arnarfjördur fjords. However, before you get too excited about the views, it is worth noting that the region is prone to avalanches, heavy snowfall, strong winds, and landslides
The constant erosion means you can expect unpaved roads, steep drops, and the loose surface of a narrow, rocky track. The route it so bad that it is closed to drivers between November and April.
Zoji La Pass
Not for those who are afraid of heights, the Zoji La Pass sits 3,528 meters (11,575 ft) up in the Himalayas. The pass connects Ladakh to Kashmir Valley via a one-lane trail, which hugs some of the tallest mountains in the world. 
Snowfall often covers the pass to a depth of between 15 and 24 meters, and clearance efforts by the Border Roads Organization often take around two months. Despite these efforts, around 350 people per year have to be rescued from the pass.
Karakoram Highway
Seated 4,693 metres (15,397 ft) above sea level, the Karakoram Highway connects China and Pakistan with a total length of 800 miles. Construction on the highway started in 1959 and completed in 1986, but cost the lives of a shocking 810 Pakistani and 82 Chinese workers.
In October 2018, 17 locals were killed when a passenger bus fell into a deep gorge. In the same year, a tourist was killed and three others injured when a landslide hit a van on the infamous highway.
Yungas Road
You know a road is bad when the locals call it 'Death Road'. Yungas Road covers a stretch of 43 miles and connects Coroico with the capital city of Bolivia,  La Paz.
At its highest elevation, the route stands at 4,650 meters (15,256 ft). Drivers on the road often find themselves navigating narrow gravel trails well above cloud level.
The road includes over 200 vertigo-inducing hairpin turns, some with sheer drops of 1,100 meters. The most significant incident on Yungas Road saw a bus veering into a canyon and killing 100 people, Bolivia's worst road accident on record. Up until 1994, nearly 300 travelers died every year when using Death Road.
Learn to Drive in Nevada Today!
The Northwest Driving School and Traffic School provides the Las Vegas community with live driving and traffic classes taught by seasoned instructors. All of our driving instructors have passed background checks. Each automobile is DMV safety-approved, and every member of the Northwest family is committed to providing excellent drivers ed and behind the wheel instruction.

At Northwest, you can expect to find outstanding classes, both on campus and behind the wheel, that are engaging, fact-filled, entertaining, and geared toward success. 
We make no bones about it, we believe that Northwest provides the best driving lessons in Las Vegas, no matter your age or background. We are proud of the fact that 98% of our students pass their test on the first try. Call us at (702) 403-1592 to start your driving adventure with one of our expert instructors.
Written by:
Rich Heinrich
Master Instructor, Emeritus