5 of the Weirdest Cars Ever Made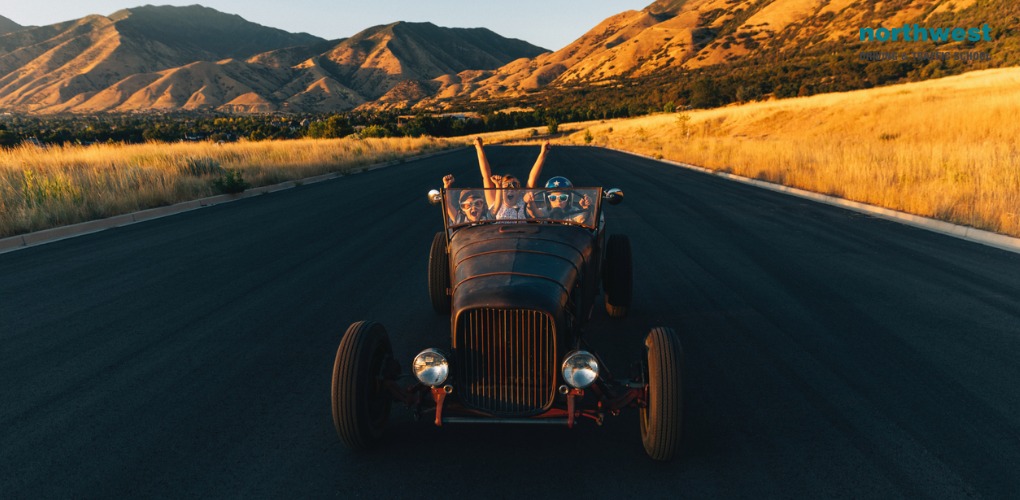 Modern cars tend to follow a pattern, with most models have only a few distinguishing features to set them apart. However, car manufacturers weren't always so conservative in their designs. 
In today's article, we'll be looking at five of the weirdest cars to ever hit the road.
BMW Isetta
The BMW Isetta was originally designed by Italian fridge manufacturers Iso Isetta before the rights to this diminutive three-wheeler was sold to BMW. The tiny bubble car has one bench seat and only has 13hp.
The car had no side door and instead, the front of the car lifted up, as did the entire dashboard, to let the driver out. The Isetta was actually remarkably popular and BMW sold 160,000 units before discontinuing the model in 1962. 
Cadillac Cyclone 
The Cadillac Cyclone was designed in 1959 and looks very much like a prop from a '60s sci-fi tv show. This concept car took much of its design inspiration from NASA and featured a Plexiglass bubble canopy and an intercom system that allowed passengers to communicate with people outside the vehicle.
The Cyclone contained some surprisingly high-tech features, such as a radar-based crash avoidance system, an early forebearer of today's adaptive cruise control that sent out warning lights if it detected an approaching object.
Peel P50
The designers of the Peel P50 looked at the BMW Isetta and thought, "we can go smaller." Measuring just 137cm in length, the compact Peel P50 is the world's smallest production car. 
This tiny car has just one seat, like the Isetta, but pairs down the Isetta's design even further by only including one headlight and one windscreen wiper. While only 50 of these unusual little vehicles were produced in the original run, the British manufacturers recently announced they were developing an updated version of the car with electric motors.
Stout Scarab
An early forerunner of the idea of the minivan, the Stout Scarab was powered by a Ford V-8 engine and came with a card table, wicker headliner, and six seats, so you could bring along your friends for some on the road card playing action.
While the cost of Stout Scarab was prohibitive and only nine were ever produced, the design ideas would inspire a whole new generation of minivans in the future.
Toyota Sera
When you think of gull-wing doors, you normally think of supercars or ones that can travel through time. However, in a bold move, Toyota decided to include gull-wing doors on a fairly standard hatchback coupe called the Sera.
The idea didn't really take off and only 16,000 were made before Toyota stopped production in 1995. Since then, the Sera has become something of a collector's item and second-hand versions now command a much higher price than they did when bought band new. 
Learn to Drive in Nevada Today!
The Northwest Driving School and Traffic School provides the Las Vegas community with live driving and traffic classes taught by seasoned instructors. All of our driving instructors have passed background checks. Each automobile is DMV safety-approved, and every member of the Northwest family is committed to providing excellent drivers ed and behind the wheel instruction.

At Northwest, you can expect to find outstanding classes, both on campus and behind the wheel, that are engaging, fact-filled, entertaining, and geared toward success. Weirdest CarsWeirdest Cars
We make no bones about it, we believe that Northwest provides the best driving lessons in Las Vegas, no matter your age or background. We are proud of the fact that 98% of our students pass their test on the first try. Call us at (702) 403-1592 to start your driving adventure with one of our expert instructors.
Written by:
Rich Heinrich
Master Instructor, Emeritus