Avoiding the Most Common Causes of Road Traffic Accidents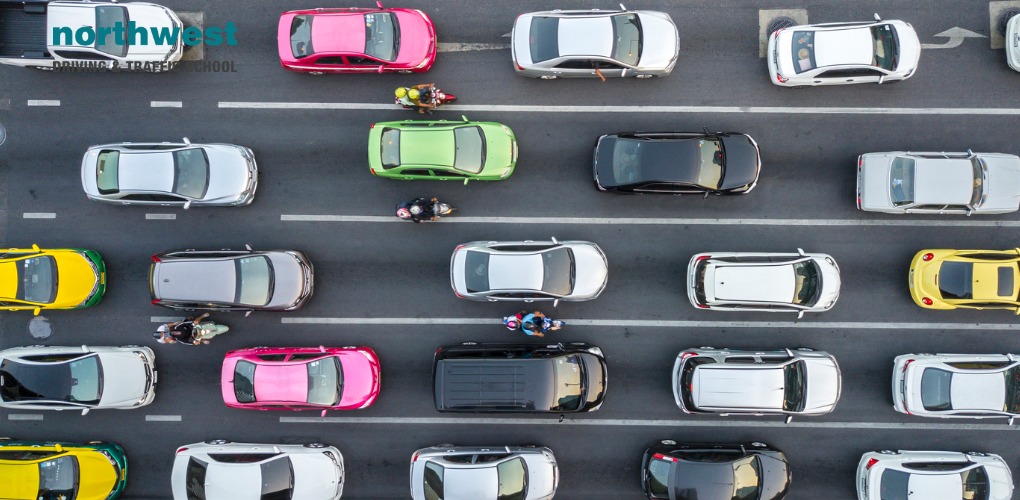 According to an analysis of data from the U.S. Department of Transportation's Fatality Analysis Reporting System (FARS), there are around 34,000 fatal motor vehicle crashes in the United States per year. This resulted in 11.2 deaths per 100,000 people and 1.13 deaths per 100 million miles traveled. 
Most fatal crashes are caused by driver error. So, in this article, we'll be looking at the most common causes of fatal road traffic accidents and how they can be avioded.
Speeding
Speeding is the primary cause of fatal crashes in the U.S. for the simple reason that the faster you drive, the shorter the reaction time you have to prevent an accident. Speed limits are there to save lives, both yours and others, and ignoring them costs the lives of around 12,000 Americans per year.
In-Car Distractions 
Driving and using your phone means doing two 'thinking' tasks, which our brains are not designed to do well. In fact, using a mobile phone is such a distraction that it lowers your reaction time as much as being over the legal driving limit for blood alcohol. 
Even a quick glance at your phone takes your eyes off the road for a second or two, which could be the difference between a safe stop and an accident. Compounding this is the fact that using a phone means having only one hand to control the car.
Always use a hands-free kit if you want to use your phone in the car.
Reckless Driving
 Reckless and aggressive driving not only costs lives but also mostly pointless. Research has shown that driving ten miles over the speed limit increases your risk of crashing by around 12%, but will only get you to your destination around two minutes faster than driving the speed limit.
Changing lanes too quickly and erratically on a free, driving too closely to the vehicle in front of you, undertaking, and aggressive overtaking endangers your life and the lives of other drivers.
Remember to Check Your Mirrors
Around 42% of crashes reported to the police involved drivers failing to look properly. You should always be aware of the risk around and be on the lookout for other road users such as cars, motorbikes, or bicycles.
Around 1% of fatal accidents occur when getting out of the car. The safest way to exit the car is the Dutch Reach. To do the Dutch Reach, simply use your hand furthest away from the door to open it while also swiveling look for any oncoming bicycles or traffic as well using the side mirror.
Driving Drowsy
 Fatigue is a factor in around 2% of all crashes,  according to police incident records. However, research has suggested that tiredness is a contributory factor in up to 20% of accidents. 
The facts are simple. If you can't stay awake, then don't stay behind the wheel.
To avoid driving drowsy, there are a few steps you can take:
Don't drive for more than 8 hours in a day

Take regular fifteen-minute breaks in journeys over three hours

Aim to stop every two hours or so, especially if you're not used to driving long distances

Plan journeys so that you can take breaks, allowing for an overnight stay if necessary

Don't start a long journey if you're tired
Learn to Drive in Nevada Today!
The Northwest Driving School and Traffic School provides the Las Vegas community with live driving and traffic classes taught by seasoned instructors. All of our driving instructors have passed background checks. Each automobile is DMV safety-approved, and every member of the Northwest family is committed to providing excellent drivers ed and behind the wheel instruction.

At Northwest, you can expect to find outstanding classes, both on campus and behind the wheel, that are engaging, fact-filled, entertaining, and geared toward success. 
We make no bones about it, we believe that Northwest provides the best driving lessons in Las Vegas, no matter your age or background. We are proud of the fact that 98% of our students pass their test on the first try. Call us at (702) 403-1592 to start your driving adventure with one of our expert instructors.
Written by:
Rich Heinrich
Master Instructor, Emeritus