Driving Lessons To Improve Confidence: How To Stay Motivated And Conquer Your Fears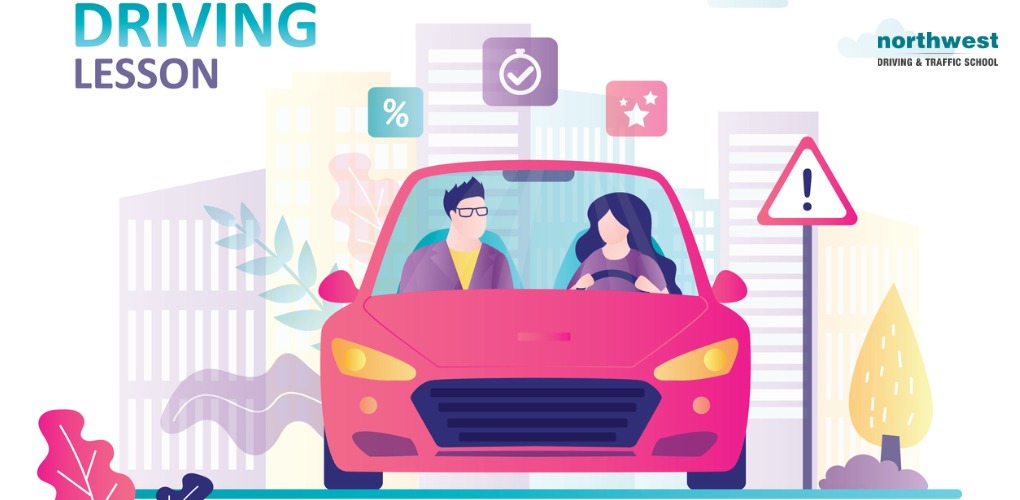 If you're feeling anxious or down about your driving skills, don't worry – you're definitely not alone! Many people feel this way when they first start learning to drive. It can be a really nerve-wracking experience, but with the right attitude and some helpful tips, you can stay motivated and overcome your fears.
In this article, we will give you some great advice on how to stay focused during your driving lessons and improve your confidence behind the wheel.
Set achievable goals
One of the best ways to stay motivated when learning to drive is by setting yourself small, achievable goals. For example, if you're struggling with parallel parking, make it your mission to master this skill by the end of your next driving lesson. By breaking down your goals into manageable chunks, you'll be less likely to feel overwhelmed and more likely to stick with it until you achieve success.
Learn at your own pace
It's also important to remember that everyone learns at their own pace – so don't compare yourself to others or get too down on yourself if you make a mistake. Everyone makes mistakes when they're learning something new, so just take it one step at a time and focus on improving for your next attempt.
Find a good driving instructor
One of the best ways to maintain your confidence behind the wheel is to find a driving instructor who you gel with. If you don't feel comfortable with your current instructor, it may be worth looking for someone else who can provide a better learning experience. A good driving instructor will make you feel at ease and help you to progress at a pace that suits you.
All the driving instructors at Northwest Driving School are patient, experienced, and fully qualified so you can be confident that you're in good hands.
Take regular driving lessons
Another great way to stay motivated and improve your confidence is to take regular driving lessons. This will help you to consolidate what you've learned and give you the opportunity to practice new skills under the guidance of a professional. If you only have infrequent driving lessons, it can be easy to forget what you've learned in between each session which can make it harder to progress.
Get plenty of practice
In addition to taking regular driving lessons, it's also important to get as much practice as possible outside of your lesson time. If you live with someone who can drive, ask them to take you out for some extra practice in different conditions such as during the day and at night, in good weather and bad. This will help you to get used to different road and traffic conditions so that you'll be better prepared when you eventually start driving on your own.
Keep your eyes on the prize
While it's important to focus on the task at hand while you're driving, it can also be helpful to keep your end goal in mind. Just remind yourself that with each successful lesson, you're one step closer to passing your driving test and becoming a fully-fledged driver. This can help to give you the extra motivation you need when things get tough.
Conquer your fears head-on
If you have any specific fears or concerns about driving, face them head-on by addressing them directly with your instructor. They will be able to provide guidance and support to help you overcome these obstacles so that they no longer hold you back during lesson time.
Staying motivated
By following these simple tips, you can stay motivated throughout your driving lessons and make significant progress towards becoming a confident driver. Just remember to take things at your own pace, and don't hesitate to ask for help when you need it. With a bit of time and practice, you'll be behind the wheel in no time!
Learn to Drive in Nevada Today!
The Northwest Driving School and Traffic School provides the Las Vegas community with live driving and traffic classes taught by seasoned instructors. 
All of our driving instructors have passed background checks.
Each automobile is DMV safety-approved, and every member of the Northwest family is committed to providing excellent driver's education and behind-the-wheel instruction.

At Northwest, you can expect to find outstanding classes, both on campus and behind the wheel, that are engaging, fact-filled, entertaining, and geared toward success. 
We make no bones about it, we believe that Northwest provides the best driving lessons in Las Vegas, no matter your age or background. We are proud of the fact that 98% of our students pass their test on the first try. Call us at (702) 403-1592 to start your driving adventure with one of our expert instructors.
Written by:
Rich Heinrich
Master Instructor / General Manager