What Do Most People Fail Their Driving Test On?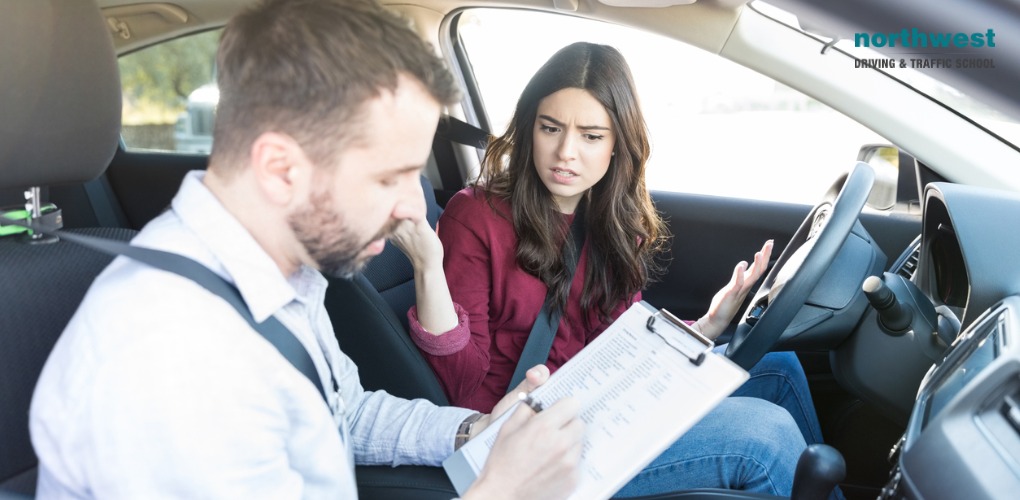 Most people dread taking their driving test. It's the day when you have to put all your training into practice and demonstrate that you're a safe and capable motorist.
Unfortunately, not everyone passes their driving test on the first attempt – in fact, the pass rate between April 2019 and March 2020 was just 51%. So, what is it that most people fail on their driving tests and how can you avoid those same mistakes?
Mirrors
One of the most common mistakes is failing to check your mirrors before changing direction, either when pulling out at a junction or reversing around a corner. Remember to give yourself plenty of time to make the maneuver by checking your mirrors early and often.
Speed
Keeping to the correct speed limit is another area where many people fall foul. The speed limit is there for a reason and you should always stick to it, even if the flow of traffic around you is going faster.
Signals
Another frequent error is not using your signals – this one might seem like an obvious one, but you'd be surprised how many people forget!  It's important to give other road users plenty of time to react, so make sure you indicate in plenty of time before you turn so that other road users know what you're doing.
Reversing
Reversing maneuvers are often where people make mistakes, whether that's failing to properly check their blind spot or not steering smoothly.
Take your time when reversing and be extra cautious to avoid any accidents when you're on your test.
Observation
As well as mirrors, observation is key when driving. You should regularly check ahead, behind, and to the sides of your vehicle to make sure you're aware of any potential hazards.
This includes looking out for pedestrians, cyclists and other road users, as well as any obstacles on the road.
Positioning
One final common mistake is incorrect positioning on the road. This can be anything from failing to stay in the correct lane to not positioning yourself correctly at junctions. Making sure that you're in the right place on the road is vital to passing your driving test.
Avoiding common mistakes
Most people fail their driving tests because they don't check their blind spots, they're not positioned correctly on the road, or they're not observing properly. All of these are important things to keep in mind when driving!
If you're heading for a driving test soon, make sure you brush up on these areas to give yourself the best chance of passing the first time!  Good luck!
Learn to Drive in Nevada Today!
The Northwest Driving School and Traffic School provides the Las Vegas community with live driving and traffic classes taught by seasoned instructors. 
All of our driving instructors have passed background checks.
Each automobile is DMV safety-approved, and every member of the Northwest family is committed to providing excellent driver's education and behind-the-wheel instruction.

At Northwest, you can expect to find outstanding classes, both on campus and behind the wheel, that are engaging, fact-filled, entertaining, and geared toward success. 
We make no bones about it, we believe that Northwest provides the best driving lessons in Las Vegas, no matter your age or background. We are proud of the fact that 98% of our students pass their tests on the first try. Call us at (702) 403-1592 to start your driving adventure with one of our expert instructors.
Written by:
Rich Heinrich
Master Instructor / General Manager