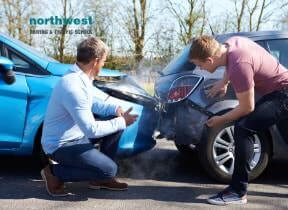 As the number of cars on the road exponentially increases, so do the number of incidents of road rage. Dealing with, or reacting too, road rage is increasingly something that motorists are having to deal with on a regular basis. So if you are struggling to keep control, or struggling with someone who has lost theirs, here are some tips on how to avoid road rage.
How Much Of A Problem Is Road Rage?
According to Safemotorist.com, road rage has a significant impact on road safety, especially for young males who have only just learned to drive.
66% of traffic fatalities are caused by aggressive driving.
80% of drivers admit to having some type of road rage during the course of a year.
Speeding, which accounts for 33% of all traffic-related deaths, is also the most common aggressive driving behavior.
37% of aggressive driving incidents involve a firearm.
New teen drivers, ages 16-19, get in fatal car accidents 3 times as many times as adult drivers.
Males under the age of 19 are the most likely to exhibit road rage.
Men exhibit signs of road rage more than women. Men are 3 times as likely to get out of their car and fight the other driver.
Half of the drivers who are on the receiving end of an aggressive behavior, such as horn honking, a rude gesture, or tailgating admit to responding with aggressive behavior themselves.
Over a seven-year period, 218 murders and 12,610 injuries were attributed to road rage. 66% of traffic fatalities are caused by aggressive driving.
How To Avoid Road Rage
For most of us, avoid road rage is about dealing with other aggressive drivers. As the statistics above suggest, most people react to aggression with aggression, exacerbating the situation and increasing the chance of an accident. Here are some tips on how to deal with aggressive drivers that will keep you safe.
Protect Yourself
If you find yourself dealing with an aggressive driver, make sure your doors are locked. If you happen to be stopped in traffic, leave enough room to pull out from behind the car you're following so that you can drive away. If an aggressive driver confronts you, call the police immediately, under no circumstances should you get out of the car.
Be Polite And Courteous
If possible, always avoid conflict. If another driver challenges you the best way to keep yourself safe is to move away and concentrate on your own driving. Don't let them make you into a bad driver.
Reduce Your Own Stress
The best way to avoid committing acts of road rage yourself it to take actions to
reduce your own stress. Try making your seat position and car climate as comfortable for you as possible. No-one enjoys being caught in traffic, but it is important to understand that you cannot control traffic, only your reaction to it. Being in control of yourself means you are less likely to enter into a confrontation with a less controlled driver, keeping you, and those around you, safer as a result.
Report aggressive drivers
Certain states have specific call centers that you can use to report dangerous driving, which will then be passed on to the appropriate law enforcement agency. If you are going to make a call, make sure you give a vehicle description, license number, your location and the other driver's direction of travel. Reporting a dangerous driver could prevent a future tragedy.
Be A Courteous Driver
Control your anger.
Don't take traffic problems personally.
Avoid making eye contact with an aggressive driver.
Don't make obscene gestures.
Don't tailgate.
Use your horn sparingly, even a polite honk can be misinterpreted.
Don't block the passing lane.
Don't block the right turn lane.
Expert Training
The Northwest Driving School and Traffic School provides the Las Vegas community with live driving and traffic classes taught by seasoned instructors. All of our driving instructors have passed background checks, each automobile is DMV safety-approved and every member of the Northwest family is committed to providing excellent drivers ed and behind the wheel instruction.
At Northwest, you can expect to find outstanding classes, both on campus and behind the wheel, that are engaging, fact-filled, entertaining and geared toward success. We make no bones about it, we believe that Northwest provides the best driving lessons in Las Vegas, no matter your age or background. We are proud of the fact that 98% of our students pass their test on the first try. Call us at (702) 403-1592 to start your driving adventure with one of our expert instructors.
Written by:
Rich Heinrich
Master Instructor, Emeritus