How To Prevent Your Vehicle From Being A Target Of Car Theft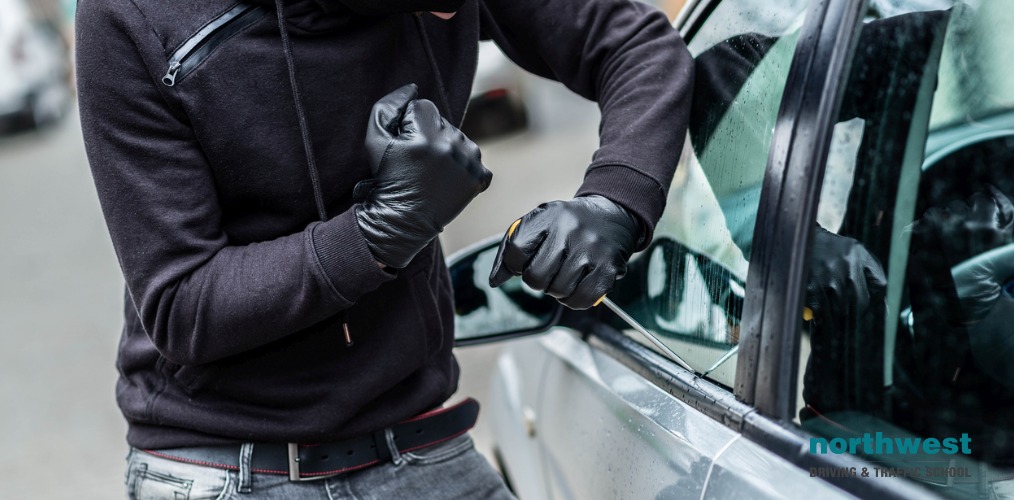 One of the most common crimes in the United States is car theft. According to statistics, approximately 1 million vehicles are stolen every year.
If you want to protect your vehicle from being a target of car theft, then you need to take some preventative measures. In this blog post, we will discuss how you can protect your car and what you should do if it is ever stolen.
How do criminals pick the cars they steal?
When it comes to car theft, criminals usually don't just pick any car they see. They often target specific types of vehicles. For example, luxury cars or sports cars are often targeted because they can be sold for a lot of money.
Criminals also target older model vehicles because they're easier to break into. They also look for cars that are left unlocked or with the keys inside.
They also look for vulnerable parking spots
Another thing criminals look for is vulnerable parking spots. This includes parking in dark or isolated areas, or parking in a spot where the car is not visible from the street.
How you can protect your car
There are a few things you can do to protect your car and make it less likely to be stolen.
First, always lock your doors and remove your valuables from the car when you leave it. This includes things like your purse, wallet, phone, etc.
Second, don't leave your keys in the car, even if you're just going to be gone for a few minutes.
Third, park in well-lit and busy areas whenever possible. If you have a garage, use it.
Fourth, consider installing a security system in your car. This can be a simple alarm system or even just a steering wheel lock.
Finally, be aware of your surroundings and if you see anything suspicious, call the police.
However, one of the best ways to protect your car from being stolen is to park it in a garage or parking lot that has security cameras.
This will deter thieves from stealing your car because they will know that they are being watched. You should also invest in a good car alarm system.
This will make it more difficult for thieves to steal your car and will also alert you if someone is trying to break into it.
Finally, you should always lock your doors and windows when you leave your car unattended. By taking these simple precautions, you can greatly reduce the chances of your vehicle being stolen.
If you live in an area with a high rate of car theft, there are some additional measures you can take to further protect your vehicle. One is to install a GPS tracking device.
This way, if your car is stolen, you'll be able to track its location and hopefully recover it. You can also consider getting a steering wheel lock or kill switch. These devices make it much harder for thieves to start and drive away with your car.
Of course, the best way to protect your car from theft is to never leave it unattended in a high-risk area.
What to do if your car is stolen
If despite all of your efforts, your car is stolen, then you should report the theft to the police immediately.
You should also contact your insurance company and let them know what has happened. They will likely be able to help you recover your vehicle or at least reimburse you for its value.
Protecting your cars
No one wants to have their car stolen, but unfortunately, it happens every day. By taking some simple precautions, however, you can greatly reduce the risk of it happening to you. So don't wait until it's too late; take action today to protect your vehicle from theft.
Learn to Drive in Nevada Today!
The Northwest Driving School and Traffic School provides the Las Vegas community with live driving and traffic classes taught by seasoned instructors. 
All of our driving instructors have passed background checks. 
Each automobile is DMV safety-approved, and every member of the Northwest family is committed to providing excellent driver's education and behind-the-wheel instruction.

At Northwest, you can expect to find outstanding classes, both on campus and behind the wheel, that are engaging, fact-filled, entertaining, and geared toward success. 
We make no bones about it, we believe that Northwest provides the best driving lessons in Las Vegas, no matter your age or background. We are proud of the fact that 98% of our students pass their test on the first try. Call us at (702) 403-1592 to start your driving adventure with one of our expert instructors.
Written by:
Rich Heinrich
Master Instructor / General Manager