The Ultimate Guide to Buying Your First Car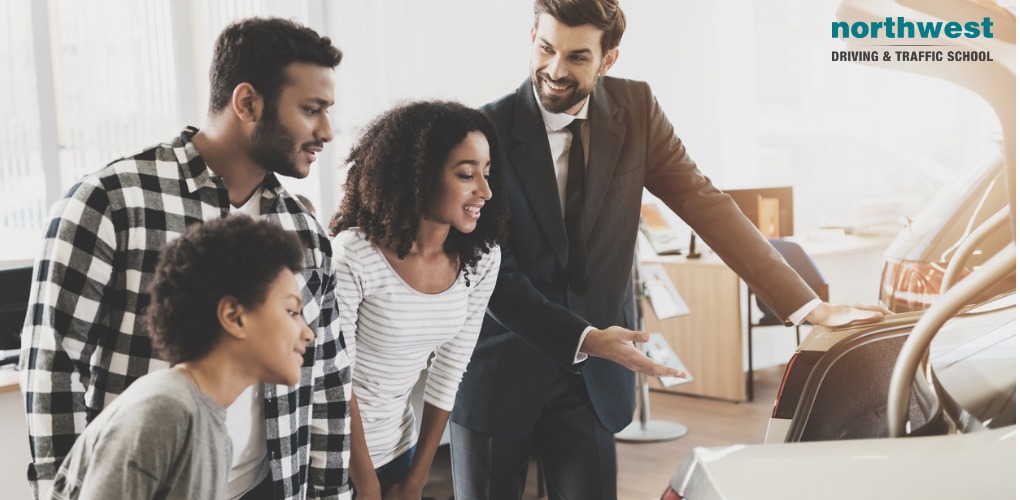 Buying a car is an exciting and scary experience. There are so many decisions to make and lots of money on the line. If you're considering buying your first car, then this guide will help take some of the stress out of the process!
We'll cover things like how to budget for your first car, whether you should opt for a used car, and what kind of financing works best for new cars
How Much Will A Car Cost?
The first thing you need to think about when buying your first car is your budget. You need to consider how much you can afford each month after paying your other bills.
You should research the average cost of different types of cars in your area and see if that fits into your budget. This will also help you figure out what kind of car is best for you. If there are a few models that fit within your price range, then be sure to think about extra expenses like taxes or registration fees so nothing gets added onto the final price unexpectedly!
What Type Of Car Should I Buy?
There's no one answer here because it depends on many factors such as: where do you live; how often do you drive; who else drives with you in the car? Another important consideration is gas mileage – especially if you're on a budget.
Some smaller cars might be more affordable to buy, but they may not get great gas mileage. If you have a long commute or drive often, that could really add up over time! On the other hand, bigger cars usually come with a higher price tag and consume more gas.
Think about what's important to you and then do some research to figure out which car is best for your needs. You can also ask friends and family who have recently bought cars for their advice.
Should I Buy a Second-Hand Car?
Second-hand cars are often a great option if you want to save money, but they can come with risks. One major factor to consider is the car's odometer reading.
If it has more miles on it than you were told, that can be an issue down the line! You'll also want to make sure there are no outstanding recalls or other underlying problems with the vehicle before getting too attached.
You might not get all of your money back when you sell a used car either, especially if its condition isn't great anymore. The good news is that most cars will last for at least ten years without any issues- so don't let buying new scare you off entirely!
It may seem pretty overwhelming right now but after some research and advice from others who have bought cars in the past, you'll know exactly what kind of car suits your lifestyle and be well on your way to finding the perfect car for you.
Should I Buy a Car on Finance?
Buying a car on finance is a great option if you can't afford to pay for the entire value of the car in one go. There are several different kinds of finance available. Hire Purchase, Personal Contract Plan is the most popular.
Hire purchase is one of the more traditional kinds of finance available- this means that you pay a deposit to take ownership of the car but then continue making repayments over an agreed period until it's paid off in full.
You also have to give your car back at the end! This can be good if you know exactly what type of car you want as there won't be any unexpected surprises when buying on hire purchase because you've already decided how much money to borrow.
PCP or Personal contract plan works by allowing drivers low monthly payments instead so even if they don't buy outright straight away they still drive around in a newish model every day!
The final option is to lease a car. This can be good for people who want a new model every few years without the hassle of selling their old car and buying a new one- plus you don't have to worry about the depreciation that comes with owning your own car.
Regardless of what plan you opt for, it's always a good idea to invest in gap insurance.
What is GAP Insurance?
Gap insurance can cover any shortfall between your finance agreement and what your car sells for when you want to trade it in or sell it privately.
If you've paid off most of your loan but have negative equity because cars depreciate very quickly during the first few years, gap insurance will ensure that this doesn't become a financial issue later down the line!
Should I Test Drive The Cars That I See?
Yes, definitely!
We would never recommend that you purchase a car without giving it an initial test drive.
However, if you're looking at new cars, don't just go for the one with the nicest exterior and interior – what is under the hood counts too!
Make sure to take your time when deciding which car will be best suited to your needs so that it doesn't become more of an issue later down the line.
Buying Your First Car Doesn't Have To Be Scary! We hope this blog post has given some insight into how easy buying your first car can actually be – as long as you know what questions to ask and are prepared properly beforehand.
Learn to Drive in Nevada Today!
The Northwest Driving School and Traffic School provides the Las Vegas community with live driving and traffic classes taught by seasoned instructors. 
All of our driving instructors have passed background checks.
Each automobile is DMV safety-approved, and every member of the Northwest family is committed to providing excellent driver's education and behind-the-wheel instruction. At Northwest, you can expect to find outstanding classes, both on campus and behind the wheel, that are engaging, fact-filled, entertaining, and geared toward success. 
We make no bones about it, we believe that Northwest provides the best driving lessons in Las Vegas, no matter your age or background. We are proud of the fact that 98% of our students pass their test on the first try. Call us at (702) 403-1592 to start your driving adventure with one of our expert instructors.
Written by:
Rich Heinrich
Master Instructor / General Manager