Is it Harder to Learn to Drive Later in Life?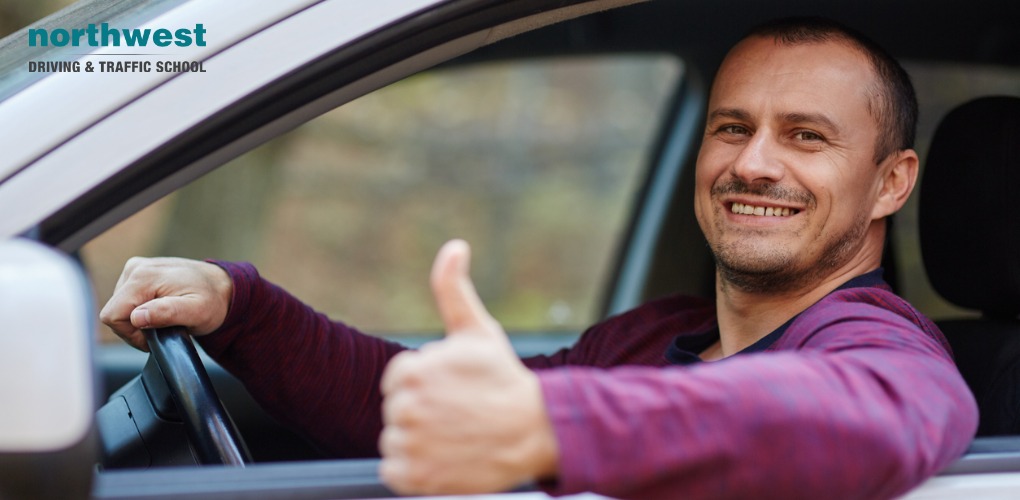 The vast majority of people learn to drive when they are 17 or 18 and the step of learning to drive is a formative part of growing up. However, around 18% of people wait until later in life to start learning to a driver, normally in their 30s or 40s.
In this article, we'll be looking at the idea that it is harder to learn to drive later in life, what the benefits are and what some of the pitfalls are to avoid.
The Benefits
Learning to drive later in life does come with certain benefits, even if you don't realize that you've picked them up along the way.
Firstly, by the time you reach your 30s or 40s, or perhaps even older, the chances are you already have a good store of road knowledge even if you've never driven before. Driving is baked into the roots of modern culture and things like driving terminology, road etiquette, and road safety are often emphasized through media and interactions with other people, without you ever getting behind the wheel.
Additionally, if you've ever been a passenger in a car, you know that drivers love to complain about the driving of others, so you'll also have a good idea of how not to act, even before you start your first lesson.
One of the other benefits of learning to drive when you are older is that the cost of your insurance is going to be lower than that of the average 17-year old. This means you can be added to someone else's insurance without breaking the bank, which allows you to practice outside of your driving lessons.
The final benefit of learning to drive when you are older is that you are far more aware of the consequences of your actions than your average teenager. Awareness makes you a better driver, and since most people in later life have lost the sense of indestructibility the had when they were a teen, this makes them less rash and prone to aggressive driving.
The Negatives
One of the most commonly cited negatives about learning to drive in later life is the time it takes to learn and the difficulty in fitting in lessons around work, family, and social commitments.
The good news is that there is an answer to these issues. An intensive driving course can compress the time you need to spend behind the wheel by packing all your lessons into a week.
It might mean taking a little holiday time off work, but this "one and done" approach to lessons is more convenient in the long run and the long hours behind the wheel is a more effective training tool for some learner drivers.
Expert Training
The Northwest Driving School and Traffic School provide the Las Vegas community with live driving and traffic classes taught by seasoned instructors. All of our driving instructors have passed background checks, each automobile is DMV safety-approved and every member of the Northwest family is committed to providing excellent drivers ed and behind the wheel instruction.
At Northwest, you can expect to find outstanding classes, both on campus and behind the wheel, that are engaging, fact-filled, entertaining and geared toward success. We make no bones about it, we believe that Northwest provides the best driving lessons in Las Vegas, no matter your age or background. We are proud of the fact that 98% of our students pass their test on the first try. Call us at (702) 403-1592 to start your driving adventure with one of our expert instructors.
Written by:
Rich Heinrich
Master Instructor, Emeritus