5D Virtual Reality Driving Tests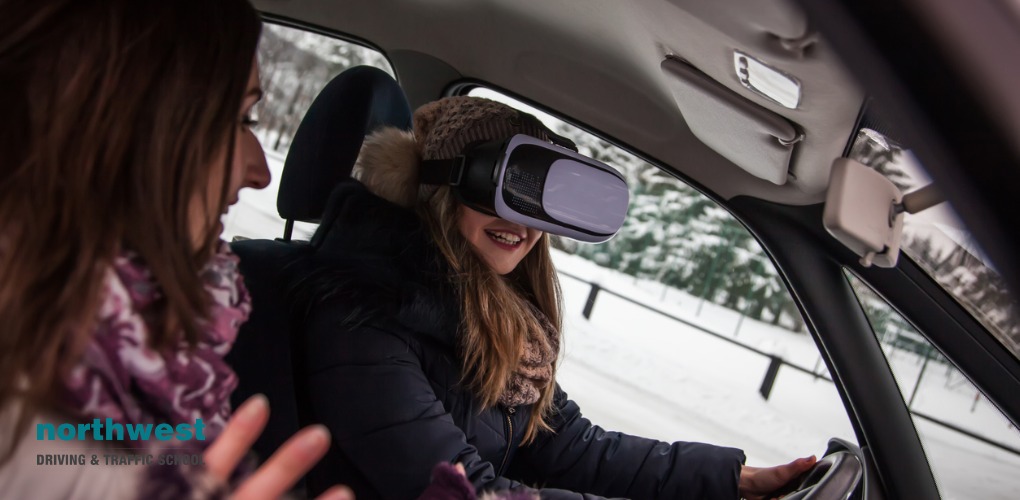 Virtual reality has already been part of driving tests around the globe for more than a decade, however, in response to the falling number of driving instructors and the US and Europe and huge demand outstripping the number of driving instructors in Asia, virtual reality is now being looked at a possible replacement for traditional driving lessons.
In Europe
Since 2002, the UK has used VR in its driving tests, as part of a hazard awareness test. Participants are given a series of short videos and have to press the mouse button as soon as they witness a potential hazard. Higher marks are awarded for recognizing a possible threat sooner, and those taking these tests must score at least 44 out of 75.
Building on this use of VR, students from Liverpool John Moores University (LJMU) are trialing cutting edge technology, called VR Drive, that will enable them to learn to drive without the use of a car. The system is being developed in conjunction with games design studio, Onteca.
By 2020 there will be 37 million more drivers on UK roads and young drivers, between 17 and 24, are 10 times more likely to crash than older drivers. By partnering with a games studio, LJMU is hoping to assist younger drivers with an additional resource that, as video gamers, they are already familiar with.
As Jon Wetherall, Managing Director of Onteca, puts it:
"VR Drive gives young people the chance to develop their skills beyond weekly driving lessons, giving them the chance to practice areas they're struggling with in their own time. The system can also build up a driver profile, which gives the human driving instructor information about skills they need to focus on in their weekly lessons – by identifying risk-taking or thrill-seeking behavior, for example."
In Asia
The Karlsruhe Institute of Technology, in Germany, is developing a VR AI-assisted driving instructor to assist China with a current shortage of driving instructors. China granted 24.33 million driving licenses in 2018 alone, bringing the total number of licensed drivers in the country to 311 million at the end of 2019.
Unfortunately, because of the huge number of people wanting their driving license, lessons can cost to $1,300 a week and many drivers simply opt to drive without a license, especially in rural areas.
This has led to 3.9 million road accidents that killed 65,225 people and injured 254,075, an increase of 35% over the last 5 years.
It is hoped that the technology being developed by the Karlsruhe Institute, which is based on the VR technologies that F1 drivers are trained on, will reduce the pressure on China's driving school, allowing them to take on more students and thereby reduce the number of road accidents.
Expert Training
The Northwest Driving School and Traffic School provide the Las Vegas community with live driving and traffic classes taught by seasoned instructors. All of our driving instructors have passed background checks, each automobile is DMV safety-approved and every member of the Northwest family is committed to providing excellent drivers ed and behind the wheel instruction.
At Northwest, you can expect to find outstanding classes, both on campus and behind the wheel, that are engaging, fact-filled, entertaining and geared toward success. We make no bones about it, we believe that Northwest provides the best driving lessons in Las Vegas, no matter your age or background. We are proud of the fact that 98% of our students pass their test on the first try. Call us at (702) 403-1592 to start your driving adventure with one of our expert instructors.
Written by:
Rich Heinrich
Master Instructor, Emeritus