Ten Tips for Better Private Driving Practice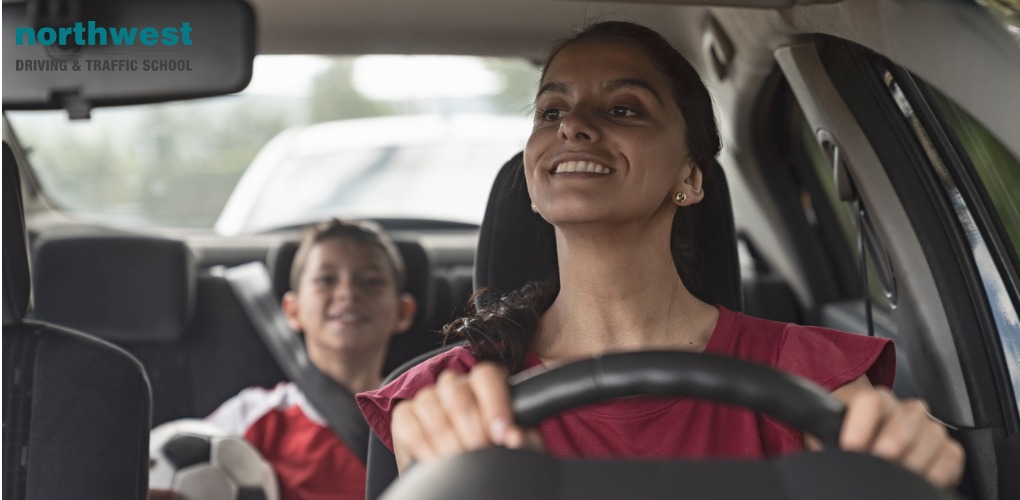 Private practice, in driving terms, is the time you spend with another qualified driver, like a friend or family member, practicing your driving outside of your driving lesson. Private practice is an important part of learning to drive that you should take advantage of if you have the ability to.
To get the best from your private practice time, here are ten tips for better private driving practice.
Before heading out to do your private practice, always make sure to read and refer to the Highway Code. While reading the rules of the road might seem a little dry, the highway code is the very basis of how to drive on the road and it remains a great reference when encountering a new and potentially dangerous situation.

Start safe, even if that means you are just driving around a parking lot. There's no need to just straight into using the motorway. If there is what you might consider to be a more difficult stretch of road near you, then don't be afraid to tackle it eventually, but only do so when you have some experience under your belt and you feel confident and ready.

If you're on a deadline, and let's face it, most of us are, allow extra time for your journeys to and from where you practice. This will help to take the pressure off you while you are practicing and allow you to focus.

Vary the route and roads you practice are on. This will help you build up a wider skill base and make you more confident about taking on different types of road.

Plan out what you want to practice on any given day. This will allow you to target maneuvers you think you are weak on and it will ensure the supervising driver gives instructions in plenty of time and they know what's coming.

Bring someone with you who you trust and who you can take instruction from. There's no point in taking advice if you aren't going to listen to it or you can't trust that it's helpful,

Keep calm and don't get flustered, even when other people are beeping. Everyone makes mistakes, everyone made those same mistakes when they were learning and the most you practice, the fewer mistakes you'll make.

Before you set out to do your private practice, do some research into what you can expect on your practical driving test. Knowing what you are mining to get right the first time makes it easier to plan out what you have to practice.

Driving techniques are always developing and not everyone is up to date on them. If during your private practice your supervising driver says something the conflicts with what you've been told by your driving instructor, your driving instructor is nearly always going to be right.

Remember to keep your driving instructor up to date with what you did in your private practice driving and  
Expert Training
The Northwest Driving School and Traffic School provides the Las Vegas community with live driving and traffic classes taught by seasoned instructors. All of our driving instructors have passed background checks, each automobile is DMV safety-approved and every member of the Northwest family is committed to providing excellent drivers ed and behind the wheel instruction.

At Northwest, you can expect to find outstanding classes, both on campus and behind the wheel, that are engaging, fact-filled, entertaining and geared toward success. We make no bones about it, we believe that Northwest provides the best driving lessons in Las Vegas, no matter your age or background. We are proud of the fact that 98% of our students pass their test on the first try. Call us at (702) 403-1592 to start your driving adventure with one of our expert instructors.
Written by:
Rich Heinrich
Master Instructor, Emeritus