Your Guide To Car Roof-rack Safety: Everything You Need To Know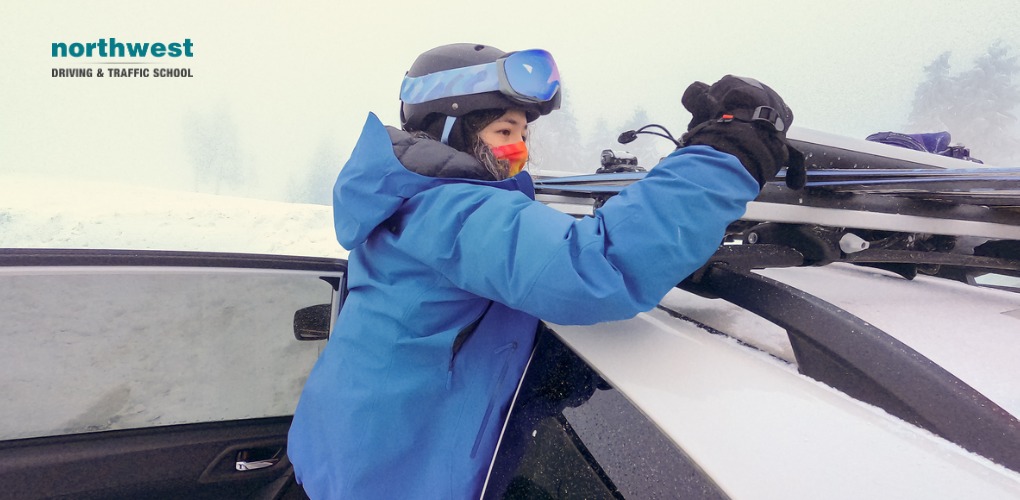 If you're like most people, you probably use your car roof-rack to transport items like bikes, kayaks, or camping gear. But did you know that there are a few things you need to do to make sure your cargo is safe?
In this blog post, we will discuss the basics of car roof-rack safety. We'll cover everything from how to properly install a roof rack to how to secure your cargo. So whether you're just starting out with roof racks or you've been using them for years, be sure to read on!
The dangers of an improperly fitted roof rack
The danger of a badly fitted roof rack is two-fold. First, an improperly fitted roof rack can damage your car's roof. Second, an improperly fitted roof rack can cause your cargo to become loose and fall off of the vehicle.
Even when you and other drivers are driving the speed limit and the correct distance apart, a 65 pounds (27 kg) for a tandem kayak coming loose and dropping off the back of your car is going to cause an accident, which you will be responsible for.
That is why it's important to always use a roof rack that has been properly fitted and secured. Here are some tips on how to do just that.
How to properly fit your roof rack
Always use the correct straps and attachments for your car and roof rack. If a strap breaks or frays, replace it immediately.

Before you put anything on your roof rack, make sure that it is clean and dry. Wet or icy conditions can make it more difficult to secure your cargo. When loading your roof rack, distribute the weight evenly.
Make sure that all of your cargo is securely fastened. Use bungee cords, ropes, or straps to keep items from shifting during transport. If you're transporting a large item, consider using a roof rack box or bag.
Never exceed the weight limit of your roof rack. Exceeding the weight limit can damage your car and rack, or cause an accident.
When you're not using your roof rack, make sure to remove all of the gear and store it in a safe place. Leaving gear on your roof rack can lead to theft or damage from bad weather.
Double-check that all cargo is secure before you start driving. Take a quick walk around your car to make sure that everything is still in place. If you hit a bump or make a sudden stop, loose cargo could fall off and become a hazard for other drivers.
Tips for driving with a roof rack
Drive slowly and carefully, especially when taking curves or turning at intersections.

Use a lower gear when going uphill. This will help reduce the strain on your engine and keep your car from overheating.

Keep an eye out for low bridges and other obstacles that could damage your roof rack or interfere with your driving.

Be especially careful when driving in bad weather conditions. Wet or icy roads can be very dangerous, and your car may not handle as well with a roof rack installed.

If you're traveling quite a distance, stop regularly to check that your roof rack is still securely fastened.
Safe storage
If you're looking for a safe way to transport extra cargo, a roof rack may be the perfect option for you. Just make sure to follow these simple safety tips to avoid any accidents or damage.
Learn to Drive in Nevada Today!
The Northwest Driving School and Traffic School provides the Las Vegas community with live driving and traffic classes taught by seasoned instructors. 
All of our driving instructors have passed background checks. 
Each automobile is DMV safety-approved, and every member of the Northwest family is committed to providing excellent driver's education and behind-the-wheel instruction.

At Northwest, you can expect to find outstanding classes, both on campus and behind the wheel, that are engaging, fact-filled, entertaining, and geared toward success. 
We make no bones about it, we believe that Northwest provides the best driving lessons in Las Vegas, no matter your age or background. We are proud of the fact that 98% of our students pass their test on the first try. Call us at (702) 403-1592 to start your driving adventure with one of our expert instructors.
Written by:
Rich Heinrich
Master Instructor / General Manager