A Guide to Driving in the United Kingdom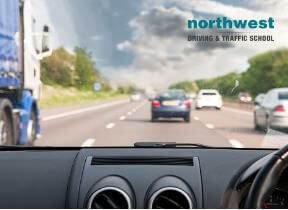 The United Kingdom is an amazing place to holiday, filled with a fantastic history and beautiful rolling green countryside. Getting around the UK is best done by car, but for visitors from overseas, this can be a bit daunting, given that the road regulations and even the side of the road the is driven on will change.
To make things easier, here is a brief guide to driving in the United Kingdom.
What Paperwork Will I Need to Bring
Your passport or ID card
Your vehicle's documents
A valid driver's license
All valid driving licenses in the European Economic Area (EEA) are fully and mutually recognized
If you are concerned about whether you can drive in Britain with your non-GB license the UK Government's online test can be found HERE.
A European Accident Statement
This particular document is standardized throughout the EU and can be used to speed up any claim settlements in case you are involved in a traffic accident. Ask your car insurance company for more information on being issues with one.
Accident and breakdown cover
Check if you have comprehensive cover. This is valid in all European countries and covers any costs if your car gets stolen or is damaged in an accident. If not, you may need to upgrade.
Motor insurance certificate
Green Insurance Card
This car is not compulsory but it is strongly recommended that you have one as it provides all the information you'll need in case of an accident abroad. Your car insurer will be able to issue one to you.
What Do I Need to Keep in the Car?
Warning triangle
Reflective jacket
First-aid kit
Fire extinguisher
Spare light bulbs
Remember, spare jerry cans of fuel are not allowed on ferries!
Driving on the left
According to the AA, the UK's biggest motoring association, with nearly 35 million vehicles, including almost 29 million cars, British roads are generally much busier than roads across mainland Europe.
Do not cross or join a road until there is a gap large enough for you to do so safely, and watch out for pedestrians, cyclists, motorcyclists, and other vulnerable road users when turning at any junction.
On dual carriageways and motorways use the left-hand lane unless overtaking.
Pay particular attention when turning at a junction or rejoining the road after a short stop (refueling etc.) as this is when you are most likely to forget and revert to driving on the right.
There is no general priority rule. You must stop at junctions with a solid white line across the road and must give way to traffic on the main road when emerging from a junction with broken white lines across the road.
Roundabouts
Roundabouts are very common in Britain and are generally safer than other types of the junction as long as you follow a few of the AA's simple rules.
Traffic always flows in a clockwise direction around roundabouts.
The general rule is to give way to traffic approaching from your right unless you are directed to do otherwise by signs, road markings or traffic lights.
As you approach a roundabout, pay particular attention to any signs and lane markings directing you to the correct lane for your exit.
When you are on the roundabout use your indicators to signal left after you have passed the exit before the one you want and watch out for all other road users on the roundabout, giving them plenty of room.
Speeding And Speed Cameras
The Association of Chief Police Officers (ACPO) generally suggests a margin of 10% plus 2mph of the posted speed limit before giving you a speeding ticket.
However, individual police forces across the UK are allowed to use their discretion. So even if you are caught driving in excess of just 1mph of the stated speed limit, this could result in a fine.
If the police catch you speeding, you can risk the following:
A verbal warning
Attending a speed awareness course, which you'll have to pay for
A Fixed Penalty Notice (a speeding ticket) plus a £100 fine
Prosecution. You will have to go to court and you could face a fine of up to £1,000 (£2,500 if you were speeding on the motorway) and a possible driving disqualification
Expert Training
The Northwest Driving School and Traffic School provide the Las Vegas community with live driving and traffic classes taught by seasoned instructors. All of our driving instructors have passed background checks, each automobile is DMV safety-approved and every member of the Northwest family is committed to providing excellent drivers ed and behind the wheel instruction.
At Northwest, you can expect to find outstanding classes, both on campus and behind the wheel, that are engaging, fact-filled, entertaining and geared toward success. We make no bones about it, we believe that Northwest provides the best driving lessons in Las Vegas, no matter your age or background. We are proud of the fact that 98% of our students pass their test on the first try. Call us at (702) 403-1592 to start your driving adventure with one of our expert instructors.
Written by:
Rich Heinrich
Master Instructor, Emeritus