Why Are So Many Japanese Driving Schools Closing?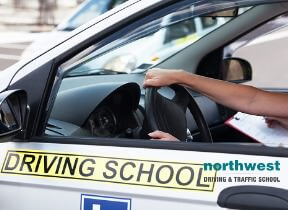 In 2018, the number of professional driving schools in Japan dropped below 1200, meaning that there are now less than 15,000 qualified driving instructors in the country of 128 million people, and those numbers are continuing to drop.
By comparison, the United Kingdom, with a population of 70 million, has around 47,000 approved driving instructors on the register and the US has nearly 120,000 to service its population of 327 million.
By 2025, it is expected that another 100 Japanese driving school will close. In this article, we will be looking at why the number of people seeking to learn to drive in Japan is in freefall by comparison with other countries.
Demographics
According to the National Police Agency's latest statistics, as many as 82.26 million people held driver's licenses in Japan in 2017. Of those drivers, 18.18 million, or 22.1 percent, were 65 or older.
Japan's aging population is driving down the number of people seeking to learn to drive. There is also a shift toward living in the city as opposed to living in the country. Those in the country traditionally needed cars to travel around as Japan's travel infrastructure was mainly concentrated around urban centers.
That demographic has now shifted, with travel infrastructures, such as high-speed rail, increasingly connecting even the most rural parts of Japan and many Japanese citizens abandoning the countryside for the cities in order to find work.
Urban Planning
As the population in Japan's largest cities continues to grow, the youngest generation, those who are traditionally looking to earn their driving license, are abandoning road transport in favor of taking advantage of other methods of travel.
Underground and overground rail are replacing driving as the most commonly used methods of transport in many Japanese cities because of a combination of both excellent rail infrastructure and the lack of the space needed to store or even park a car.
Carbon Taxation and Congestion Charges
In a similar manner to London. Many of Japan's largest cities are making increasing efforts to dissuade people from driving in urban centers by introducing no-drive zones, carbon taxation on certain models of vehicle and congestion charges in city centers.
These measures, driven by a combination of restricted space, environmental concerns, and air pollution concerns, have largely driven drivers away from the center of cities like Yokohama, Tokyo, and Osaka.
Green measures, combined with demographic changes, and increasingly effective non-road travel infrastructure have driven down the need for a driving license because cars are becoming increasingly irrelevant.
Expert Training
The Northwest Driving School and Traffic School provide the Las Vegas community with live driving and traffic classes taught by seasoned instructors. All of our driving instructors have passed background checks, each automobile is DMV safety-approved and every member of the Northwest family is committed to providing excellent drivers ed and behind the wheel instruction.

At Northwest, you can expect to find outstanding classes, both on campus and behind the wheel, that are engaging, fact-filled, entertaining and geared toward success. We make no bones about it, we believe that Northwest provides the best driving lessons in Las Vegas, no matter your age or background. We are proud of the fact that 98% of our students pass their test on the first try. Call us at (702) 403-1592 to start your driving adventure with one of our expert instructors.
Written by:
Rich Heinrich
Master Instructor, Emeritus