Best Road Trips in America for You to Take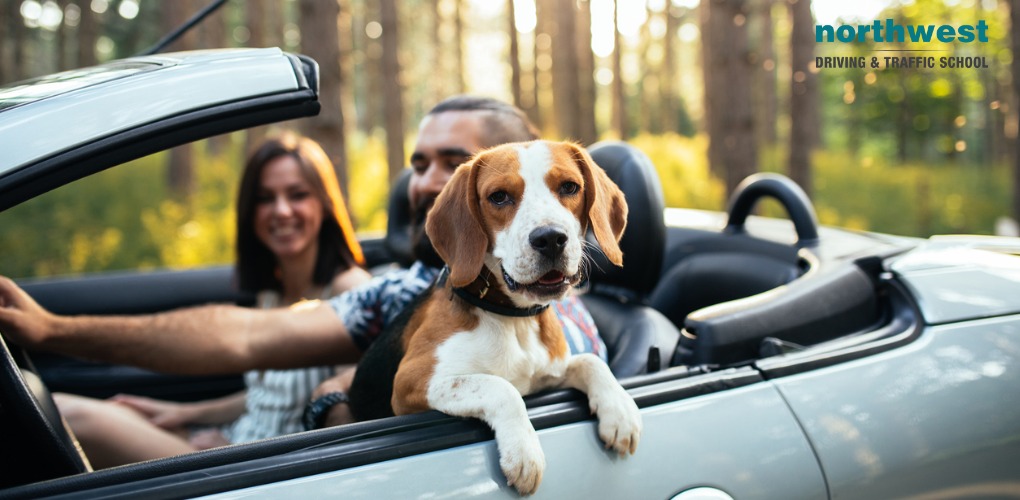 The United States is a beautiful country filled with a huge range of environments that makes driving across its length a breadth a delightfully diverse experience. Taking a road trip, no matter your age or eventually destination is a romanticized and immortalized part of popular culture, handed down to us from books and films. It is also something distinctly American in its nature.
With that in mind, we've narrowed down a list of some of the best road trip destinations in the USA, so if you're planning on taking a long drive somewhere beautiful, we've already done some of the legwork for you.
Going-to-the-Sun Road
If we're going to be building a list of the best road trips in the United States, then it is probably best to start with a road that was purpose-built to attract tourists to America's national parks. This amazing stretch of road was conceived by superintendent George Goodwin in 1917 specifically to accommodate the automobile-borne tourist. 
The Sun Road, as it is sometimes abbreviated in National Park Service documents, runs through the Rocky Mountains of the western United States, in Glacier National Park in Montana, crossing the Continental Divide through Logan Pass.
Logan Pass is one of the literal high points of the trip. The pass tops out at an elevation of 6,646 feet (2,026 m) and stopping at its highest point gives road-trippers an unmatched view of the utterly beautiful Glacier National Park below, full of majestic crags, wildflower-filled meadows, and grazing mountain goats.
If you're wondering how the road got its name, it is named after Going-to-the-Sun Mountain which dominates the eastbound view beyond Logan Pass. Local Blackfoot Native American legends say that the deity Sour Spirit came down from the sun to teach the Blackfeet the basics of hunting and, on its return to the sun, an image of Sour Spirit was placed on the mountain as an inspiration for the Blackfeet.
Just a quick FYI, while Going-to-the-Sun Road is beautiful in the summer, in the winter Up to 80 feet of snow can lie on top of Logan Pass, so best to avoid it later in the year.
Route 66
Route 66 is the big daddy of all road-trips, running approximately 2,500 miles through eight states from Chicago to Santa Monica. Occasionally known as the Will Rogers Highway,  Main Street of America, or the Mother Road, Route 66 was established on November 11, 1926.
If you are looking to get a snapshot of America, then there is no better road to travel than Route 66, as on one road you can visit Illinois, Missouri, Kansas, Oklahoma, Texas, New Mexico, and Arizona before ending in Santa Monica in Los Angeles County, California.
Route 66 has become an integral part of American culture, immortalized in songs like "(Get Your Kicks on) Route 66" and the Route 66 television series, and in John Steinbeck's classic American novel, The Grapes of Wrath.
One of the most interesting stops of Route 66, and there are many of them, is the 400-million-year-old Meramec Caverns in Missouri, which were famously used as a hideout by the outlaw Jesse James.
Highway 1 to Big Sur
It might have shot to fame recently because of its inclusion in the Big Little Lies opening credits montage, but Highway 1 to Big Sur has been an integral part of American road trip culture for decades.
This classic California coastal road has some stunning sights coupled with sudden drops and some hairpin bends to keep you on your toes. You'll also be crossing the Bixby Bridge, which you'll recognize from just about every car advert going.
A challenger to even the Golden Gate Bridge in terms of the sheer scale and majesty of its construction, a photo on Bixby Bridge makes for an excellent memento of a truly memorable road trip.
Learn to Drive in Nevada Today!
The Northwest Driving School and Traffic School provides the Las Vegas community with live driving and traffic classes taught by seasoned instructors. All of our driving instructors have passed background checks. Each automobile is DMV safety-approved, and every member of the Northwest family is committed to providing excellent drivers ed and behind the wheel instruction.

At Northwest, you can expect to find outstanding classes, both on campus and behind the wheel, that are engaging, fact-filled, entertaining, and geared toward success. 
We make no bones about it, we believe that Northwest provides the best driving lessons in Las Vegas, no matter your age or background. We are proud of the fact that 98% of our students pass their test on the first try. Call us at (702) 403-1592 to start your driving adventure with one of our expert instructors.
Written by:
Rich Heinrich
Master Instructor, Emeritus