Christmas Gift Ideas For Drivers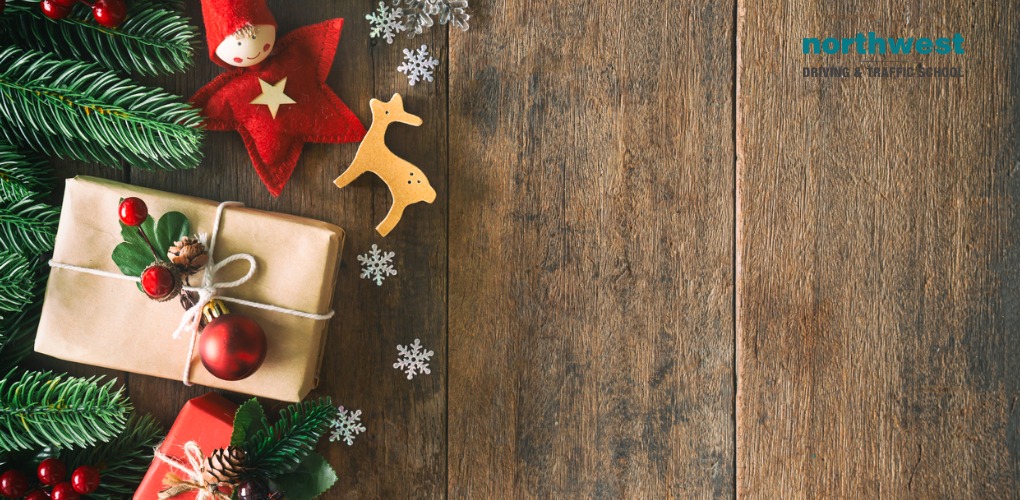 Driving in the winter can be very difficult with all of the ice and snow. So, we have compiled a list of some great gift ideas for drivers so they can stay safe in their vehicles during this season! These gifts are perfect for someone who is learning to drive or has just obtained their driver's license.
Here are our top 15 gifts for drivers this Christmas:
A Car Emergency Kit –

This is a must-have for any driver, especially during the winter months. A car emergency kit should include items like a flashlight, jumper cables, blankets, and food and water.
A Car Charger –

A car charger has so many uses and it's a must-have in any vehicle. With this, drivers can charge their phones while they drive to play music or get directions during road trips! This makes a perfect stocking stuffer idea or an add-on present for any other gift.
A Dash Cam –

A dashcam is a great way to capture footage while you're driving, in case of an accident or any other unexpected event. They can also be used to capture scenic drives or interesting moments while on road trips.
Window Clings –

These are a fun and festive way to show your Christmas spirit while driving! There are so many different designs and styles to choose from, so anyone can find the perfect set for their car.
A Car Freshener –

This is another must-have for any driver, especially those who commute long distances. A fresh scent in the car can help keep drivers alert and awake during long drives.
Personalized License Plate Frames –

These make a great gift for new drivers! Personalize it with their initials or even a short message, then attach it to the back of their car for everyone to see.
A Christmas Tree Ornament –

This is a fun and unique gift for any driver! Put a festive ornament on the tree in their car to help get them into the holiday spirit.
Christmas Socks –

These are perfect for drivers who spend a lot of time in their car during the winter months. Keep their feet warm and cozy with a fun pair of socks that celebrate Christmas.
Keep Warm With A Christmas Scarf –

Drivers spend a lot of time in their cars during the winter, so make sure they stay warm with a fun scarf! You can even choose one that has snowflakes or reindeer on it.
Christmas Air Freshener –

Another great gift for drivers who are spending long hours in their car this holiday season is an air freshener to help keep things smelling fresh and clean inside.
Car Cleaning Kit –

Make your loved ones happy by giving them something practical yet useful – like a new car cleaning kit which will come in very handy all year round but especially at Christmastime when there's lots of extra driving around to do
A Heated Seat Cushion –

This is a great gift for anyone who sits in their car for long periods of time. It's going to make sitting on hard seats much more comfortable and it will warm up the seat as well, which is perfect during cold winter months!
Christmas Keychains –

These are really fun Christmas decorations that your loved ones can hang from their key rings or just keep near them at all times throughout December so they always think about you when they're driving around town running errands etc. They come in several different designs such as candy canes, reindeer antlers, and snowflakes.
Bottles Of Water For Long Drives –

Another practical but useful item people might need this holiday season if they have any extended drives ahead of them either to visit family or go on a road trip is some bottles of water. It's always important to stay hydrated while driving and it can also get pretty stuffy in the carweith the heating blasting so this is a great way to combat both those things.
Gift Cards –

A gift card for driving lessons in the new year or for a car detailing service would be a great gift for someone who has just gotten their driver's license. It shows that you're supportive of their new milestone and wants to help them out in any way possible.
Learn to Drive in Nevada Today!
The Northwest Driving School and Traffic School provides the Las Vegas community with live driving and traffic classes taught by seasoned instructors. 
All of our driving instructors have passed background checks.
Each automobile is DMV safety-approved, and every member of the Northwest family is committed to providing excellent driver's education and behind-the-wheel instruction.

At Northwest, you can expect to find outstanding classes, both on campus and behind the wheel, that are engaging, fact-filled, entertaining, and geared toward success. 
We make no bones about it, we believe that Northwest provides the best driving lessons in Las Vegas, no matter your age or background. We are proud of the fact that 98% of our students pass their test on the first try. Call us at (702) 403-1592 to start your driving adventure with one of our expert instructors.
Written by:
Rich Heinrich
Master Instructor / General Manager