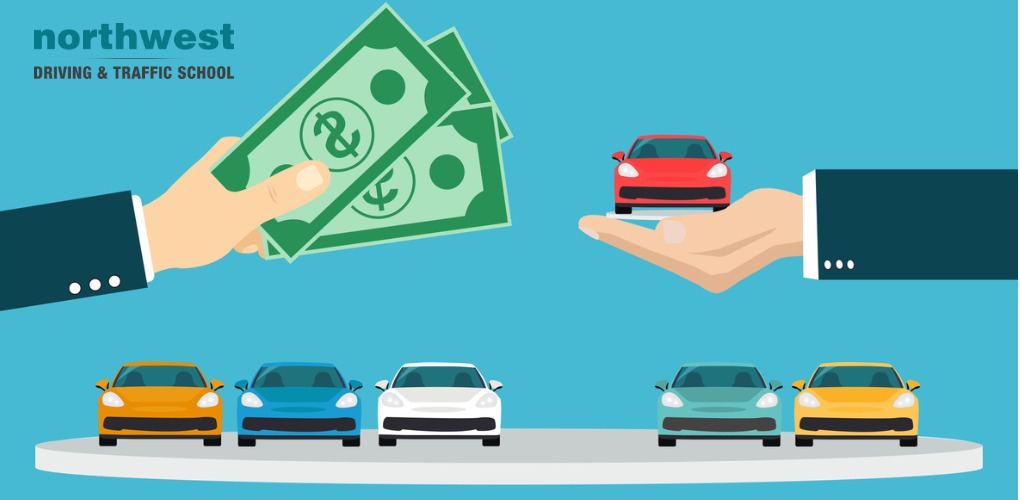 The easiest way to sell your car is to trade it in when you buy a new one or to sell it to a car buying service but this will give you the lowest price.
Selling privately should get you more cash, assuming you can find a buyer, but won't be as convenient. You'll have to:
Find space for two cars at home

Arrange and pay for advertising

Maintain insurance cover and car tax on two cars

Deal with potential buyers – inquiries, viewings, and test drives

Get paid and make sure that funds are in your account before you hand over the keys
Before You Advertise Your Car
Getting your car ready for sale is essential if you want to sell it quickly and get the best price. Presentation, mechanical condition, and service history can all make the difference.
Clean it inside and out and make sure that it's generally tidy

Repair minor paintwork damage or simple mechanical faults

Get your car serviced, particularly if there's less than three months on the current one.

Consider a full, professional valet service – it'll save you time and can really make a difference
The Legal Bit
For a private buyer, it's a case of 'buyer beware' but that doesn't mean you can sell a car in any condition or describe it as something it's not.
You must have the right to sell it

The vehicle must match your description

The vehicle must be roadworthy
Tips for a Smooth Car Sale
Price
Price your car realistically – particularly if you want a quick sale

Check the prices of similar cars in popular classified ad magazines or online
Finance
You can't sell a car with outstanding finance

This includes outstanding hire-purchase or conditional sale agreements

If you do want to sell, get the finance company's permission or settle the finance first
Claims
Don't make false or reckless claims

Take care how you word your advert – lines like 'first to see will buy' won't convince anyone
Facts
Describe the car as accurately as possible

In adverts, stick to facts that will interest potential buyers

Make sure you quote the year/number plate, how many months are left on the MOT and where in the country you're located

Be aware that thieves may contact you pretending to be potential buyers. If you give them details of the car like the VIN number over the phone, or share personal details they could use the information to create a cloned advert.

Genuine buyers will be happy to come and view the vehicle and check vehicle details for themselves.
Condition
State the car's condition clearly in adverts and on the receipt

If it's being sold for spares only, or requires substantial repairs, say so

Include this information on the receipt once you've agreed to sell
Documents
Have all documents and history to hand including MOT certificates and service records

Don't let buyers make copies or take photos of vehicle documents

Keep receipts for any work carried out while you've owned the car

A fully stamped dealer service record adds value if you've got one

Don't forget to hand over all relevant documents when you sell
Learn to Drive in Nevada Today!
The Northwest Driving School and Traffic School provides the Las Vegas community with live driving and traffic classes taught by seasoned instructors. All of our driving instructors have passed background checks. Each automobile is DMV safety-approved, and every member of the Northwest family is committed to providing excellent driver's education and behind-the-wheel instruction.

At Northwest, you can expect to find outstanding classes, both on campus and behind the wheel, that are engaging, fact-filled, entertaining, and geared toward success. 
We make no bones about it, we believe that Northwest provides the best driving lessons in Las Vegas, no matter your age or background. We are proud of the fact that 98% of our students pass their test on the first try. Call us at (702) 403-1592 to start your driving adventure with one of our expert instructors.
Written by:
Rich Heinrich
Master Instructor / General Manager