What is a Crash for Cash Scam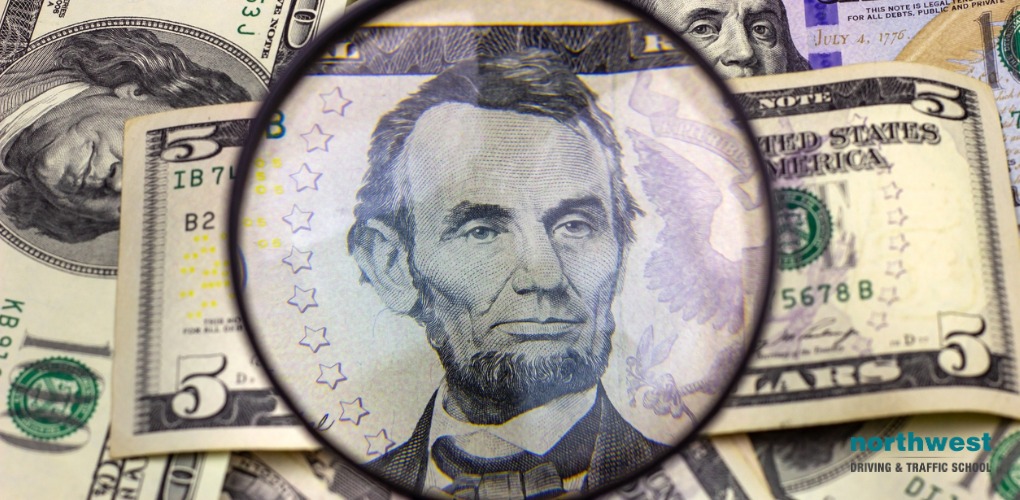 So-called 'crash for cash schemes,' which involve criminals staging forced accidents, are costing the insurance industry around $500 million per year, driving up insurance premiums as well as putting innocent road users in danger.
In this article, we'll be defining what a crash for cash scheme actually is, and what steps you can take to protect yourself from them.
What is crash for cash?
Generally, crash for cash scams come in one of two types:
A car driven by the criminals approaches a junction, roundabout or intersection and then suddenly brakes, with the intention of catching unwary motorists in a staged rear-end collision.
This kind of staged accident may also involve a second car driven by criminals that causes the first car to perform an emergency stop, setting up the staged rear-end collision, before speeding away. These cars are often referred to as 'no-stop' cars.
How does the scam make money?
The aim of a crash for cash scheme is to make it look like the target driver carelessly ran into the rear end of the criminal's car due to incorrect spacing. The criminals will then claim on the target driver's insurance for injuries, vehicle damage, replacement vehicle hire, loss of earnings as well as other costs. 
Staging these accidents both results in the potential threat of death or serious injury while also having a serious financial effect in which these scams, potentially netting the criminals between £20,000 to £40,000, driving up the cost of insurance premiums across the board.
The criminals involved in the scam may also increase the amount they are claiming for by making fictitious claims, the most common of these being:
Compensation claims for fictitious personal injuries which can also include claims from individuals who were not in the criminal's vehicle when the accident occurred.
The cost of recovering the fraudster's vehicle from the scene of the accident, despite it actually driven away after the collision.
Claiming for the cost of repairing the fraudster's vehicle, which might include fictitious damage as well as damage that was already present on their vehicle from previous cash for crash scams.
The cost of hiring an alternative vehicle until the fraudster's vehicle has been repaired, despite them driving their vehicle following the accident or having access to others.
How to Protect Yourself from Crash for Cash Scams
While crash for cash scams are staged accidents perpetrated by criminals, and the victims are therefore not to blame, there are some steps you can take to protect yourself:
Maintain the correct distance between you and the car in front of you. Crash for cash scammers rely on motorists not being able to stop in time to prevent a rear-end collision, if you can avoid tailgating, you have a greater chance of avoiding a staged crash.
Carry a pen and pad in the car with you for taking notes and, if possible, a disposable camera for taking pictures of the accident and the other car.
Consider fitting forward-facing cameras and advertise that you have them fitted. This is an added cost, but it does make you less of a target.
Concentrate on your driving, if you see erratic behavior ahead, slow down, leave more space, and be prepared to stop suddenly. 
Expert Training
The Northwest Driving School and Traffic School provides the Las Vegas community with live driving and traffic classes taught by seasoned instructors. All of our driving instructors have passed background checks, each automobile is DMV safety-approved and every member of the Northwest family is committed to providing excellent drivers ed and behind the wheel instruction.

At Northwest, you can expect to find outstanding classes, both on campus and behind the wheel, that are engaging, fact-filled, entertaining, and geared toward success. 
We make no bones about it, we believe that Northwest provides the best driving lessons in Las Vegas, no matter your age or background. We are proud of the fact that 98% of our students pass their test on the first try. Call us at (702) 403-1592 to start your driving adventure with one of our expert instructors.
Written by:
Rich Heinrich
Master Instructor, Emeritus