What to Do After Witnessing a Traffic Crash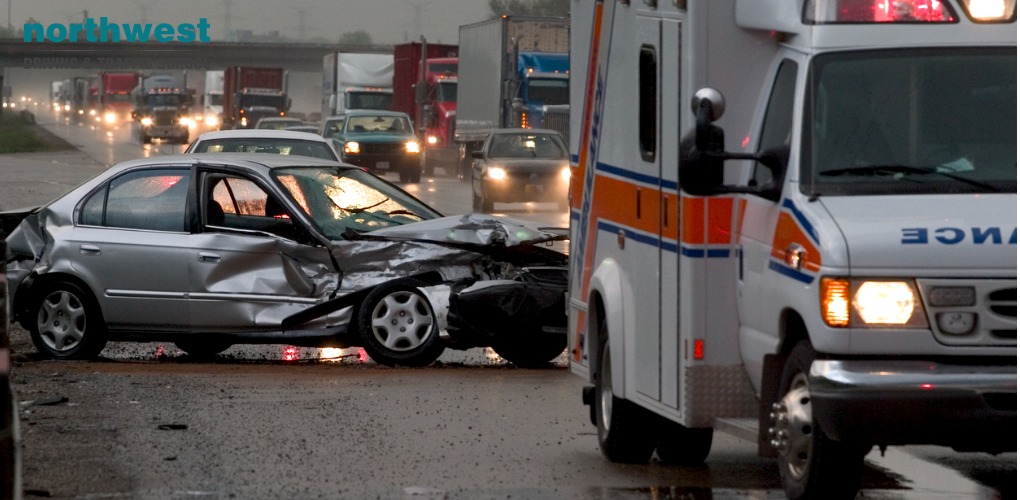 We've spoken before about what to do if you're in a car crash, but today we'll be covering what to do if you witness a car crash and what your legal responsibilities are.
What to Do If You See a Car Crash?
To make things as clear as possible, we've broken down what you should do it you see a car crash into four easy to understand steps:
Step 1: Keep Yourself Safe
The first thing you should do in any emergency situation is make sure you don't add to the problem. Don't slam your brakes on, don't rubberneck, don't stop in the middle of the road. 
Move past the accident and pull you car off the road into a safe positions, When you are looking for a place to park up, keep the following in mind:
Make room for emergency vehicles to work.
Stay out of harm's way if a vehicle fire occurs.
If the crashed car is in the middle of the road, it could cause a pileup, especially if visibility is low due to weather or time of day.
If the incident occurs on a busy road, it is safer to remain in your vehicle.
While you are not legally obliged to stop and assist at a crash site, if you are involved in the crash in any capacity, the law requires you to stop. Failing to do so will result in a hit-and-run charge.
Step 2: Call For Help
Once you've made sure that you are safe, the next step is to call all 911 and report the accident. Important information to give the 911 operator is which intersection or highway exit is nearest, which direction you are traveling, and the number of vehicles involved in the crash. 
If you don't happen to have a mobile phone on you, drive to the nearest business and tell an employee to call the emergency services.
Step 3: Help, but Only If You Can
Most people are not qualified to provide medical assistance after a car crash.  
If you are a medical professional, you may be able to administer first aid without risk of legal liabilities, however, this will depend on which state you are in.
If you are not a medical professional, it is best to only provide limited assistance. Staunching blood flow from a wound by applying pressure, or providing CPR if you are trained to do so, for example. This should only be done if the person is in danger of imminent death.
As a general rule, do not attempt to provide first aid if you are not a trained nurse, emt, or physician. 
Do not attempt to move the person or persons injured unless there is a danger of fire, as this can worsen their injuries.
Step 4: Remain On the Scene
If you are a witness to a traffic accident, you will need to give your statement to the police. This could be hugely important for deciding the cause of the accident and for insurance purposes. 
When the emergency services arrive, you can also provide them with potentially life saving information about the situation and what, if any, actions you have taken. 
Witnessing a traffic crash can be a traumatizing event, especially if a fatality is involved. If you notice signs of depression, anxiety, or other negative effects on your mental health following a crash, it is important to get in touch with a therapist to help you deal with those emotions.
Not all the injuries that come from a major car crash are physical or visible. 
Learn to Drive in Nevada Today!
The Northwest Driving School and Traffic School provides the Las Vegas community with live driving and traffic classes taught by seasoned instructors. All of our driving instructors have passed background checks. Each automobile is DMV safety-approved, and every member of the Northwest family is committed to providing excellent driver's education and behind-the-wheel instruction.

At Northwest, you can expect to find outstanding classes, both on campus and behind the wheel, that are engaging, fact-filled, entertaining, and geared toward success. 
We make no bones about it, we believe that Northwest provides the best driving lessons in Las Vegas, no matter your age or background. We are proud of the fact that 98% of our students pass their test on the first try. Call us at (702) 403-1592 to start your driving adventure with one of our expert instructors.
Written by:
Rich Heinrich
Master Instructor / General Manager